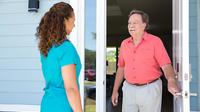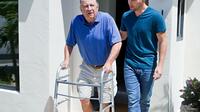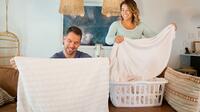 Know your options.
What is the difference between home care, private duty care, and hospice?
Home care is typically for patients transitioning from hospital to home, or who are recovering after a serious illness or injury. Home care requires a physician order.
Private duty care is typically a longer commitment for those needing more consistent, daily care. Private duty care does not need to be ordered by a physician.
Hospice provides care for those diagnosed with end-stage terminal illness. Hospice care requires a physician order.
Get started with one of our at-home services:
Get a referral for home care.
We can provide home care services with a referral from a Florida physician. If you live out of state part of the year, we can work with you and your primary care doctor to find a local Health First physician who can help. Your doctor can fax a home care referral to 321.434.1928.  Find a provider today.
Schedule a free in-home consultation for private duty services.
We want to help you get the care you or your loved ones need as soon as possible. The first step is to schedule a consultation. Call us at 321.459.1804.
Contact us
Health First Home Care Main Office
3566 N. Harbor City Blvd.
Melbourne, FL 32935
Phone: 321.434.5909
Fax: 321.434.1928
Email: HomeCare@HF.org
Provider #: HHA21032-0962
Health First Private Duty Main Office
3594 N. Harbor City Blvd.
Melbourne, FL 32935
Phone: 321.459.1804
Fax: 321.449.9443
Email: PrivateDuty@HF.org
Florida License #: HHA299991377