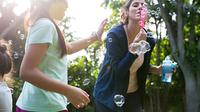 From diagnosis to recovery, we provide world-class, comprehensive neurological treatment tailored to your needs. So you can feel in control of your wellbeing.
Call 911 and seek emergency medical help if you are experiencing signs of a stroke or brain aneurysm.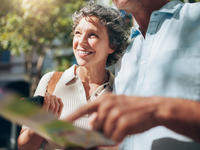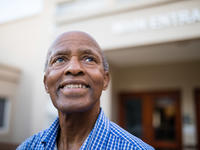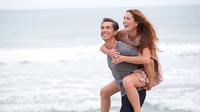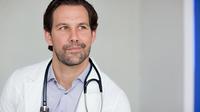 80% of strokes are preventable with lifestyle changes.
Powerful innovation. Peace of mind.
Restoring and renewing the brain's health can feel daunting and overwhelming. But you're not alone, because you have us—a team of compassionate neuroscience experts who provide the world-class care and support you need to grow stronger and thrive.
Using cutting-edge treatments, and the most innovative techniques and diagnostic tools available,  we help those affected by strokes and other neurologic conditions reclaim quality of life. 
Our multi-disciplinary team consists of neurologists, neurohospitalists, neurosurgeons, neuroendovascular surgeons, ER teams, and other specialists.
Experience biplane angiography.
Biplane angiography is a highly advanced technology that allows your doctor to view and access parts of your brain and body through a hole the size of a pin.
This precise, life-saving procedure is used to diagnose and treat stroke and other neurological conditions including:
Brain aneurysm
Carotid artery blockage
Brain and neck tumors
Intracranial hemorrhage
Arteriovenous malformations
This means reduced radiation, shorter procedure times, and less potentially reactive contrast dye is required — all part of how we're looking out for your recovery and long-term wellness.
Boost your brainpower.
Keep your brain strong and healthy with these brain health tips:
Eat a nutrient-rich diet and fill up on foods high in Omega-3 fatty acids, such as fish, nuts, and flaxseed.
Talk to your doctor about checking your ratio of Omega-3 and Omega-6 fatty acids, so you get the nutrition you need to prevent against stroke, Alzheimer's and other inflammatory diseases.
Choose foods high in vitamin E and vitamin C, which are a good source of brain-friendly antioxidants.
Avoid smoking or exposure to secondhand smoke, which is a major risk factor for cancer, heart disease and stroke. Your doctor can help you quit smoking today.
Avoid alcohol and other mood-altering substances that decrease your mental functioning and impair your cognitive processes.
Exercise regularly to help maintain efficient blood flow to your brain and reduce your risk factors for stroke. Start with 30 minutes of physical activity each day.
Have fun, socialize and engage in mentally stimulating activities. Enjoying your life keeps your brain strong, challenged, and healthy.

 
Locations.
*Certified stroke centers by the American Stroke Association
 
Holmes Regional Medical Center
*Certified thrombectomy center
1350 S. Hickory St.
Melbourne, FL 32901
Cape Canaveral Hospital
701 W. Cocoa Beach Causeway
Cocoa Beach, FL 32931 
Palm Bay Hospital
1425 Malabar Road NE
Palm Bay, FL 32907 
Viera Hospital
8745 N. Wickham Road
Melbourne, FL 32940