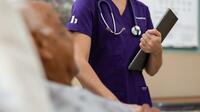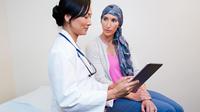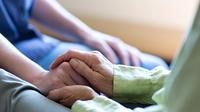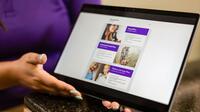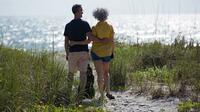 Referrals, resources, and forms.
We require authorization from an attending physician to begin hospice care. Get the referrals, resources, and forms you need.
The power of kindness.
Hospice volunteers are a special group of caring people who generously donate their time and talents to patients and families when kindness and support is needed most. Hospice of Health First is always accepting applications for a variety of volunteer positions and we encourage you to apply today.
After completing training, volunteers can serve in a variety of ways including:
Patient & Family Companionship - Provide support and respite for hospice patients and their families
Pharmacy Deliveries - Relieve patients and families from the burden of medication pickups by offering contactless delivery to their homes
Administrative/Office Support- Assist our staff with general office duties such as answering phone calls, filing papers, making copies, etc.
William Childs Hospice House - Volunteers at this clinical inpatient setting perform a wide variety of tasks from general office duties to welcoming visitors and more
Veterans - Attend "We Honor Veterans" pinning ceremonies
Bereavement Support - Follow up phone calls and conversations with grieving families 
Bright Star Center for Grieving Children and Families - Facilitate group activities under the direction of Hospice of Health First staff and make children, teens, and their families feel at home (Requires additional training) Learn more about our Bright Star program
Special Events - Assist with programs and events to raise community awareness about Hospice of Health First 
Transportation - Provide transportation for hospice patients and their caregivers to appointments, assist with obtaining groceries, and other necessities 
Teens Linking Lives - High school age teens get a unique opportunity to provide companionship and learn wisdom from the older generation in our community
Hounds of Hospice - Certified therapy dogs and trained volunteers spread cheer to patients 
Love Stitches - Use your talents of knitting or sewing to bring joy and comfort to patients and families 
 Please call us at 321.434.1790 or fill out this form if you are interested in volunteering.
Hospice of Health First does not discriminate against patients, families, medical personnel, associates or volunteers based on age, race, ethnicity, national origin, gender or gender identity, sexual orientation, creed, financial capacity, or mental, developmental or physical disability. We are licensed by the state of Florida, certified as Medicare and Medicaid providers, accredited by The Joint Commission,  and members of the National Hospice and Palliative Care organization as well as well as Florida Hospices and Palliative Care organization.
​
Locations.
Hospice Administrative Offices and Bright Star Center for Grieving Children & Families
1131 W. New Haven Ave., Suite 102
West Melbourne, FL 32904
Phone: 321.434.1744
Fax: 321.434.3263
William Childs Hospice House Inpatient Facility
381 Medplex Parkway
Palm Bay, FL 32905
Phone: 321.434.8400
Fax: 321.434.3263
Hospice of Health First's Cape Canaveral Hospital Inpatient Unit Fourth Floor
701 W. Cocoa Beach Causeway
Cocoa Beach, FL 32931
Phone: 321.799.7100
Merritt Island Administrative Office
220 S. Courtenay Parkway
Merritt Island, FL 32952